There are many options for air filters on the Triumph Individual Throttle Bodies (ITBs).
One great option is the K&N Air Cleaner Kit for Weber Carbs, Rain Shield Tops (Part #: PEL-PMO-KN-KIT) that can be purchased from Pelicanparts.com
While this is a great setup, it is not a direct fit without a little modification and a few adapter parts.
Parts Required:
(1) Pair of Closed Course Motorsport Triumph ITB - Weber/PMO Adapter Plates & hardware
(1) K&N Air Cleaner Kit for Weber Carbs, Rain Shield Tops Kit - Part #: PEL-PMO-KN-KIT
(6) Triumph intake boots - these came on the Triumph Tiger 1050 motorcycles
The intake boots come on several Triumph motorcycles and a set of 3 can be had for about $15. These come with a round rubber coupler and clamp on one side, a bolted flange with o-ring on the other side.


The coupler and clamp side fit on top of the ITBs, and CCM designed an adapter plate that was waterjet cut that the bolt flange side attaches to.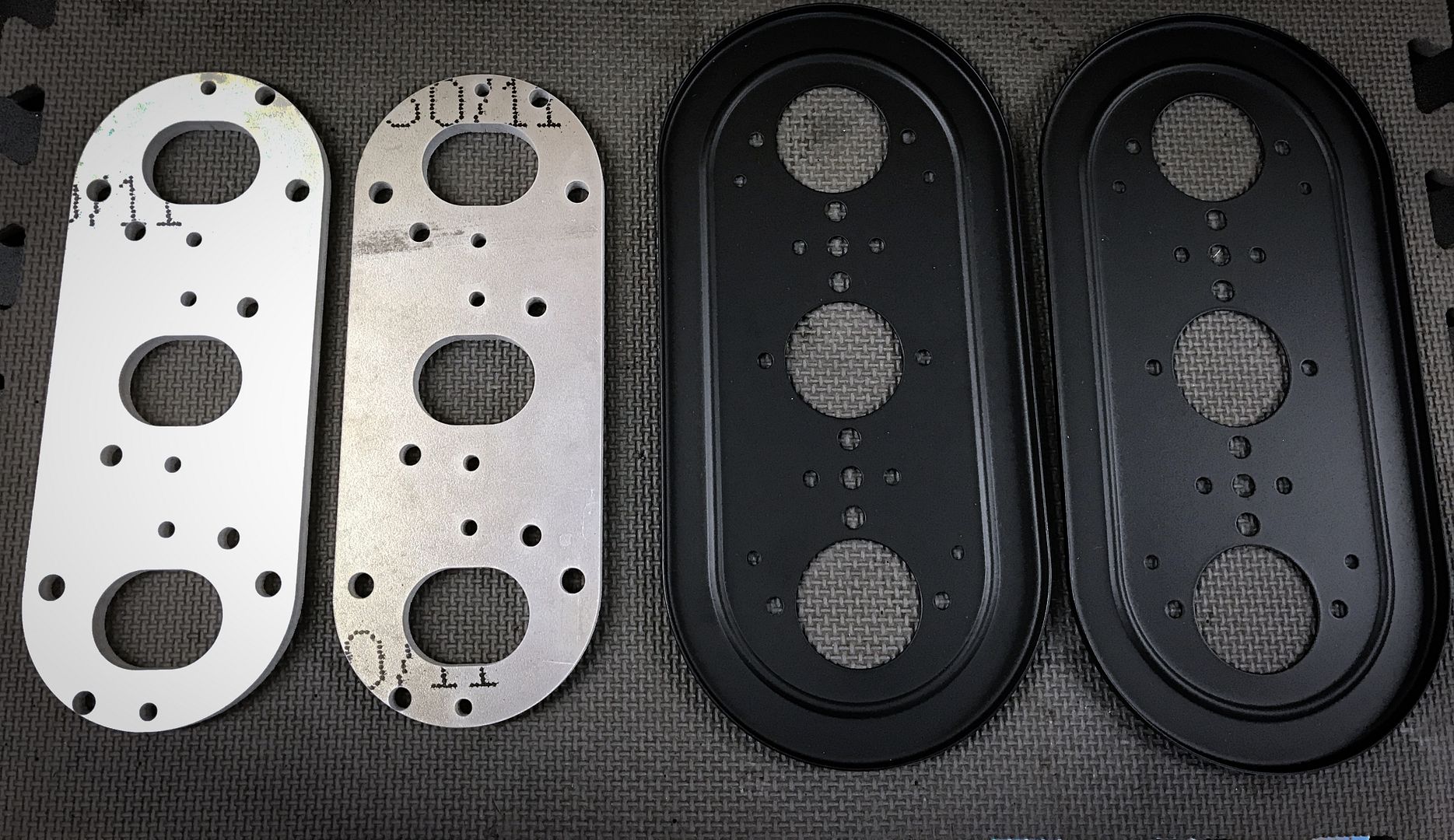 The plate is 3/8" thick to allow for clearance above the fuel rail
Depending on the fuel pressure regulator, you may need to space out the regular for additional clearance.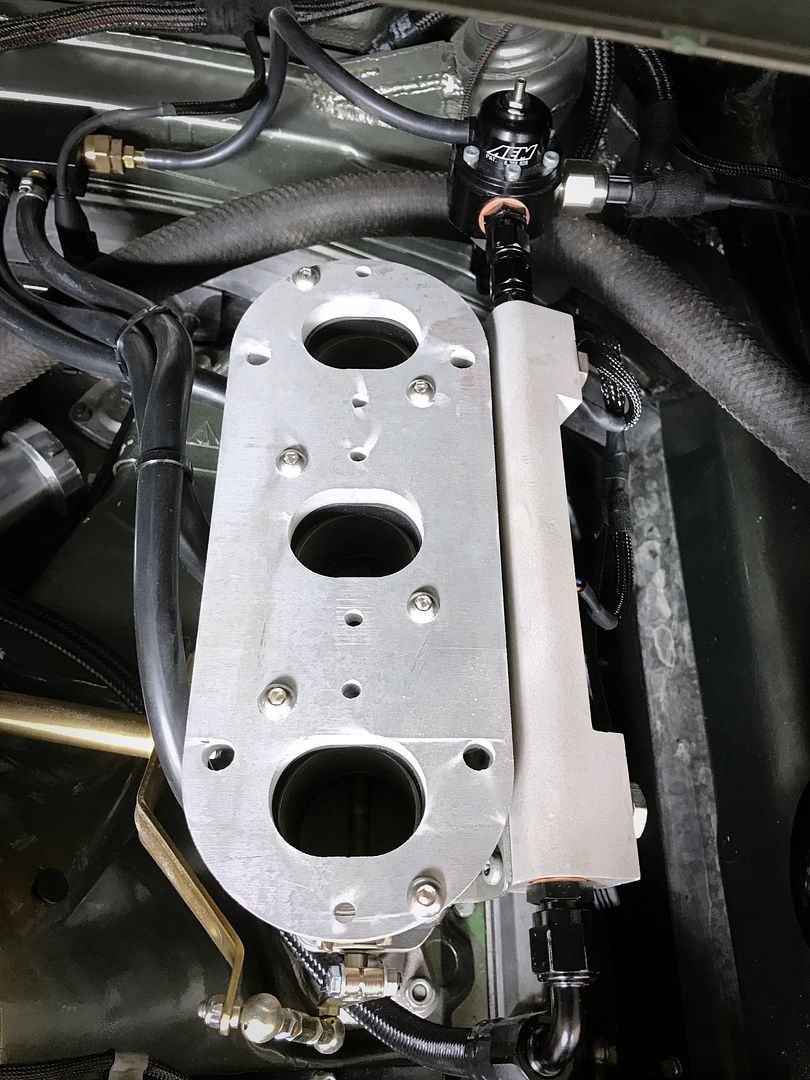 STEP 1: Modify the PMO filter base plate.
Holes for the intake boots and velocity stacks are added by drilling through the holes in the plates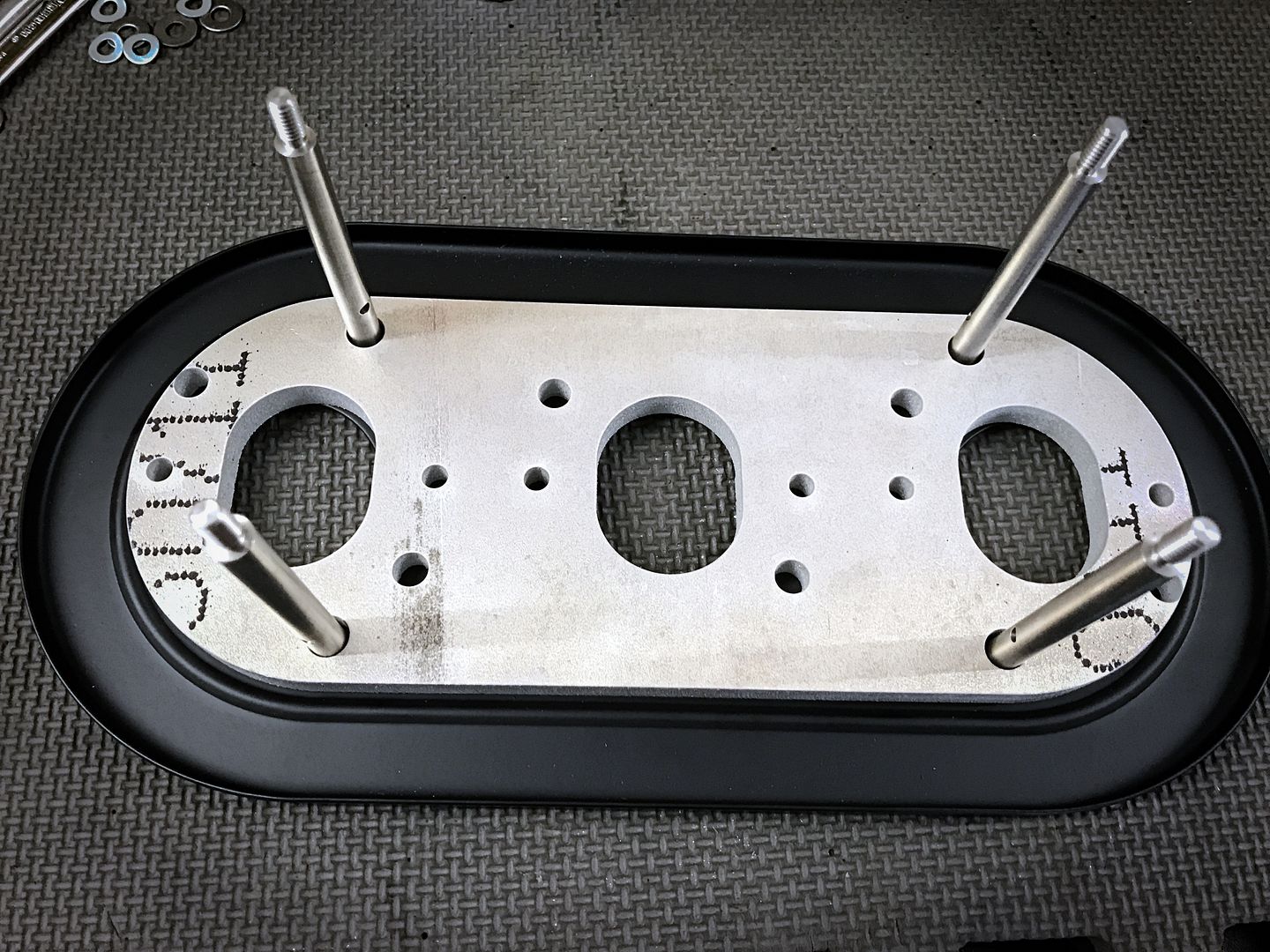 The Weber and Triumph spacing is off a bit, but it's close. The PMO base plate needs to be ground open a little with a Dremel.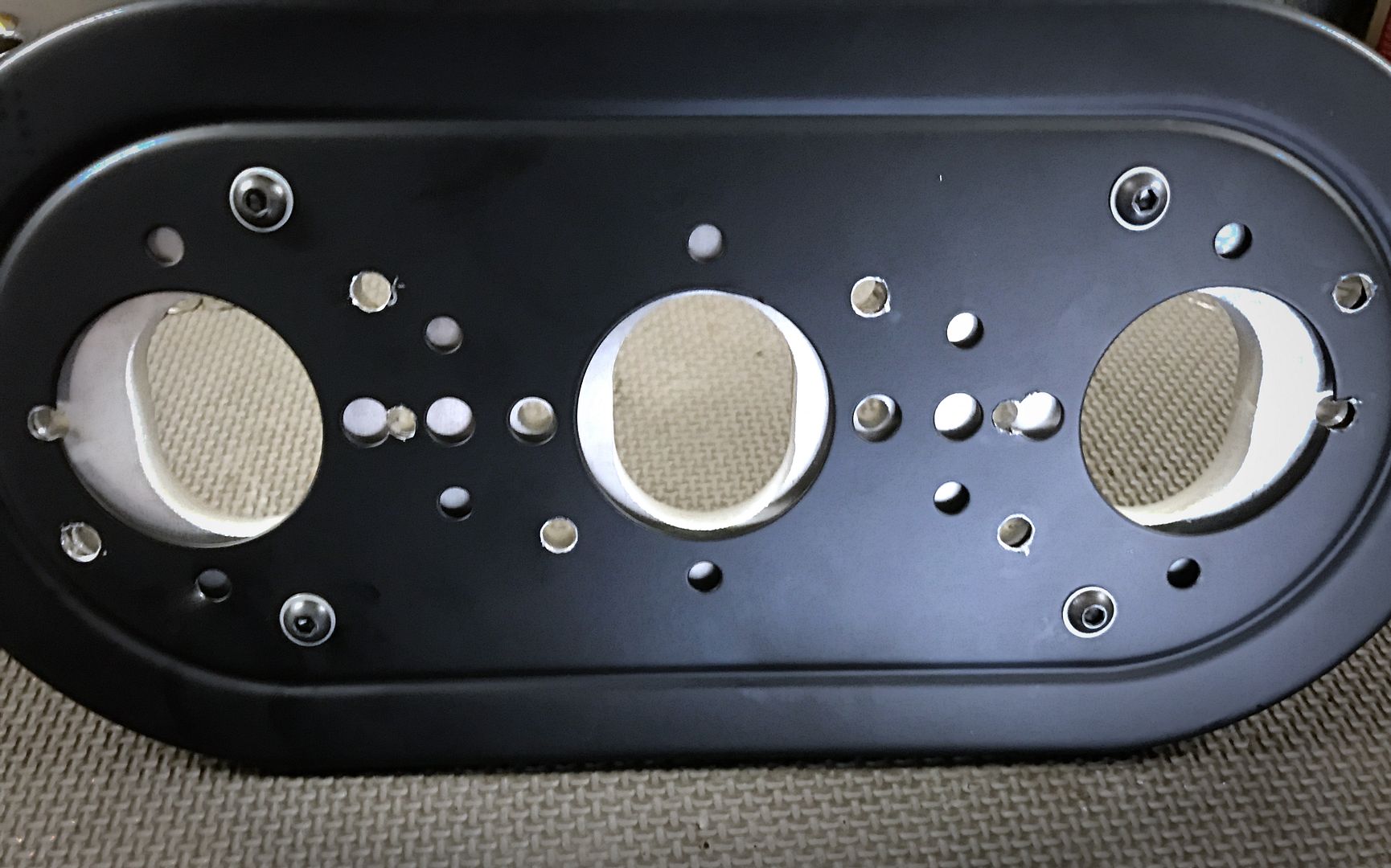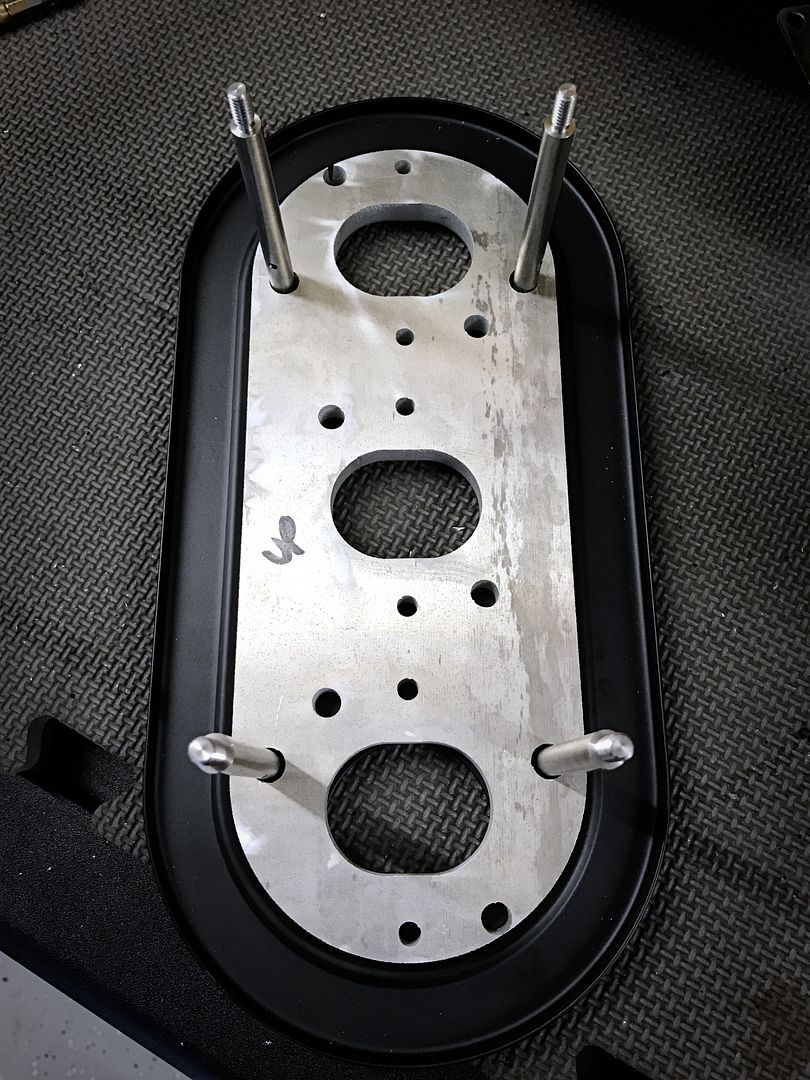 The adapter plate was designed off a old set of rain hats, apparently they used to use socket cap fasteners for the spacer rods, now they use button heads that are too big. This hardware can be swapped out for button heads
STEP 2: The assembly of the unit.

The heads of the hardware is on the top side so there's no chance of a loose nut making it's way into the ITB.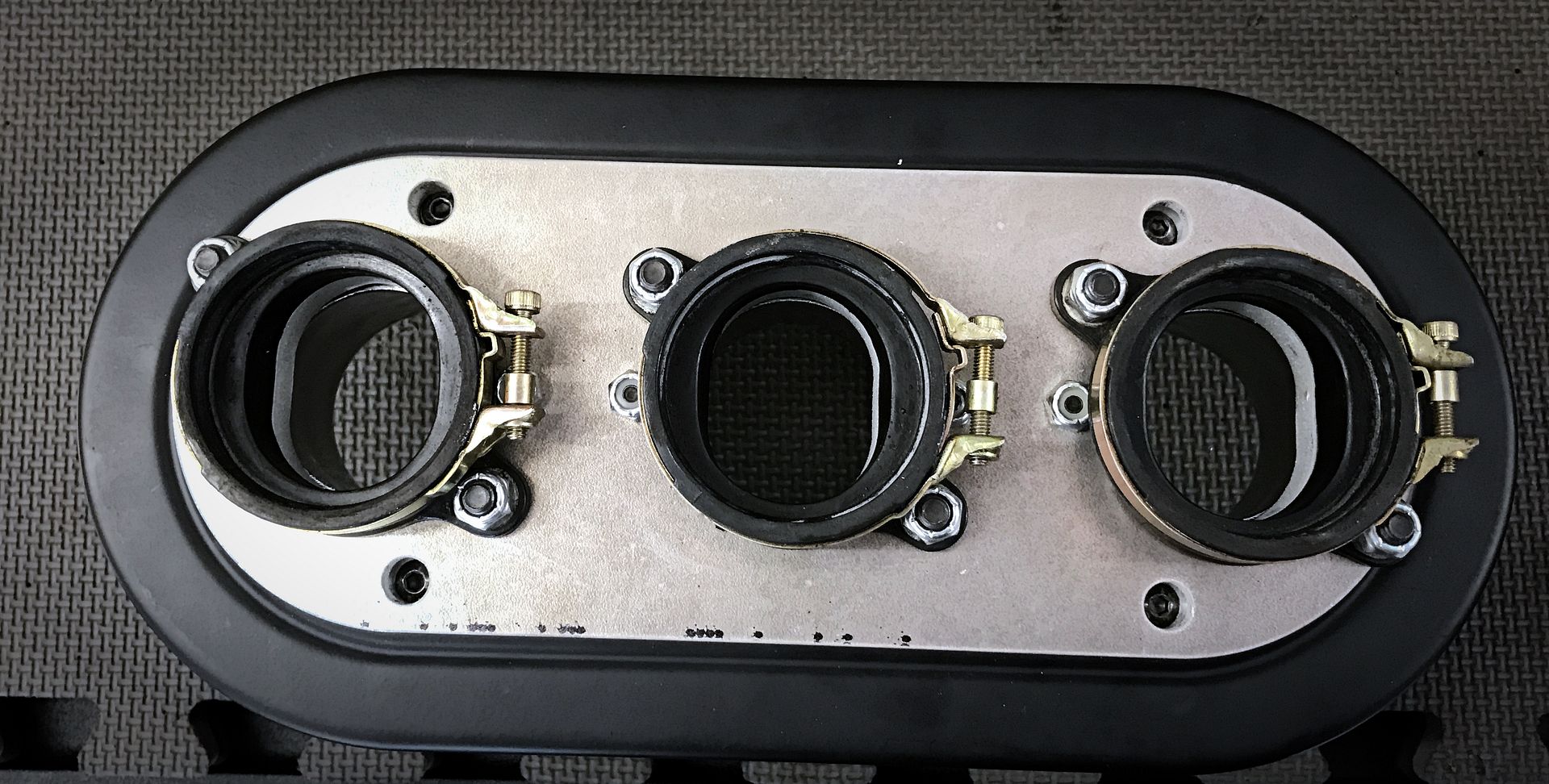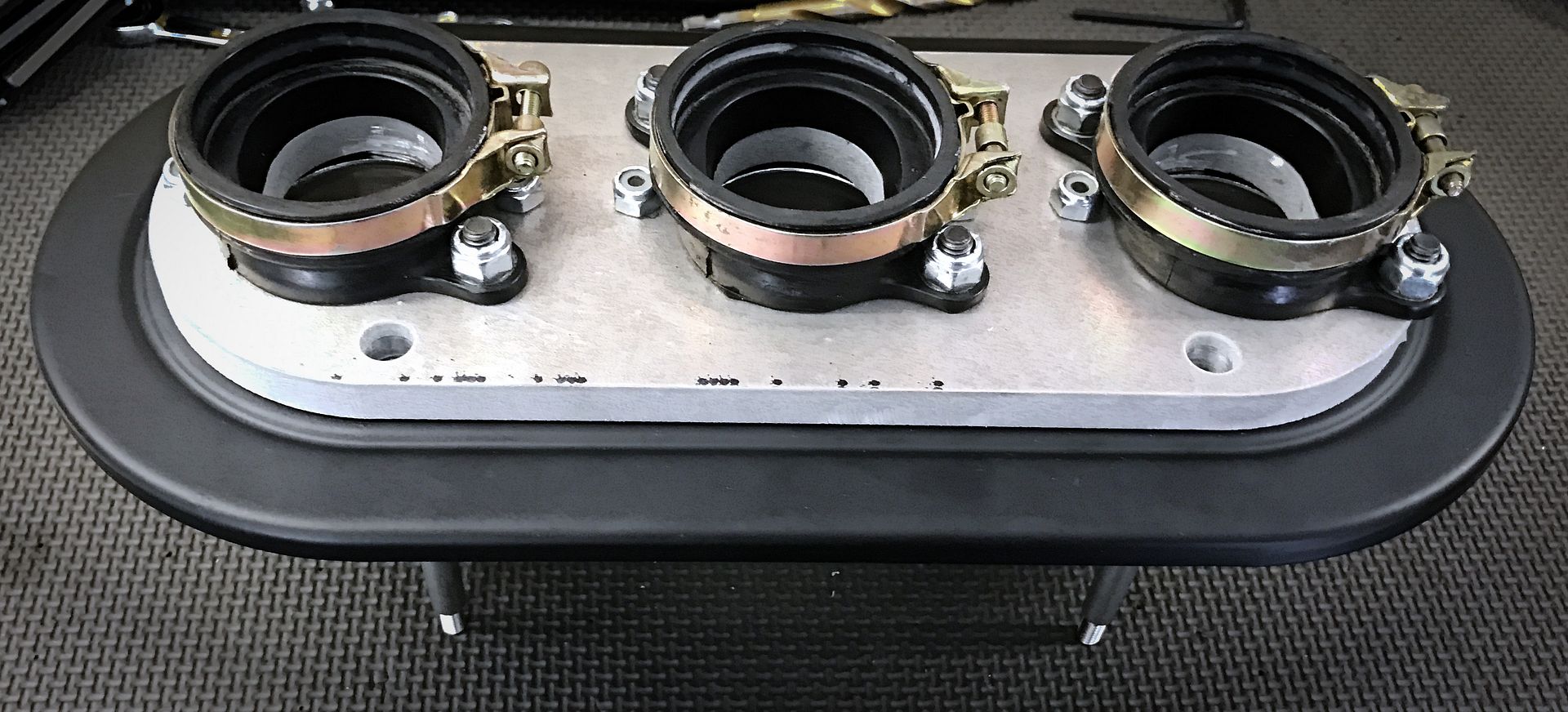 Standard Weber/EMPI velocity stacks - Empi 43-6050 Weber IDF, HPMX, Dellorto 2-1/4" Tall Velocity Stacks, Pair are used.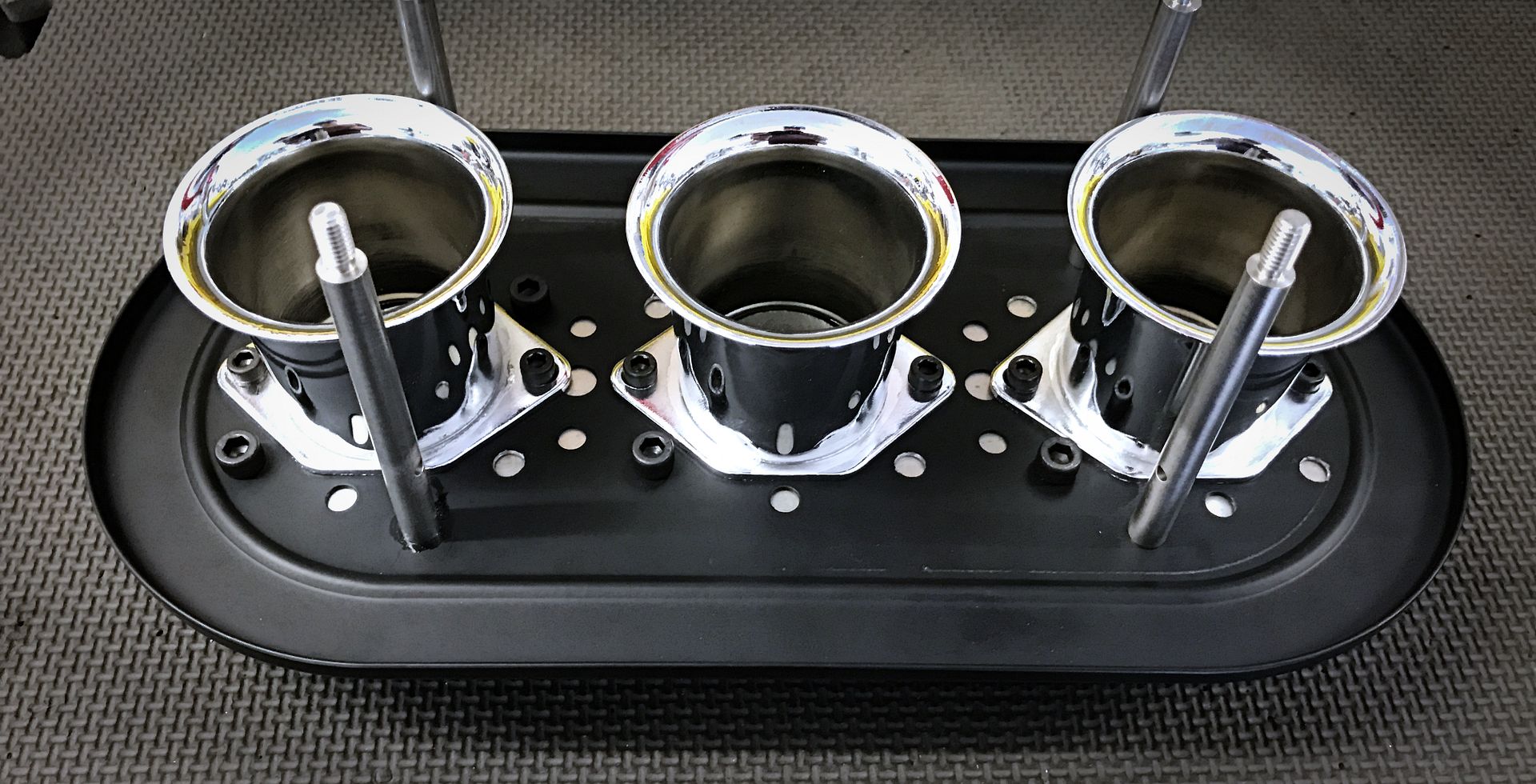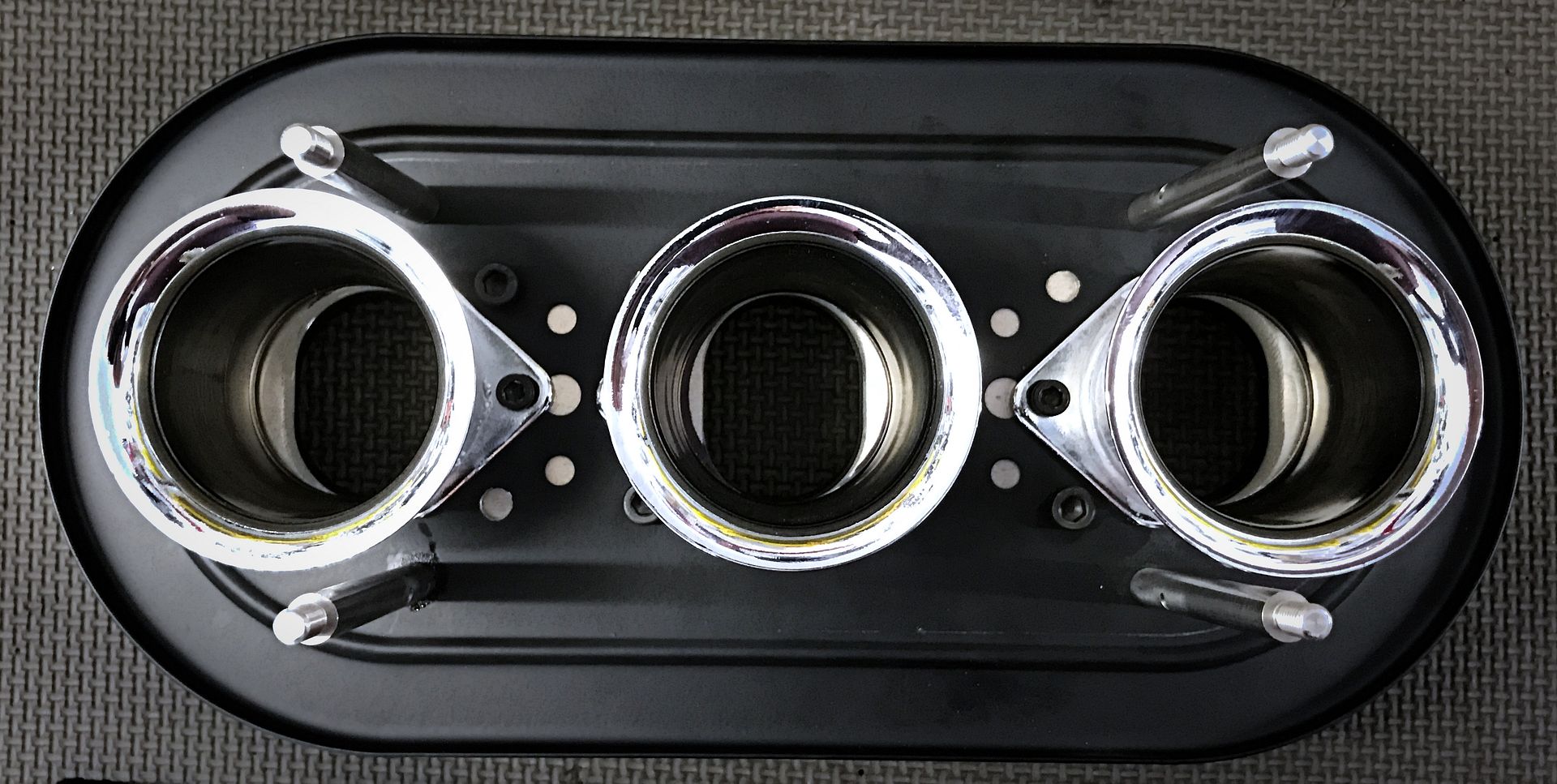 Standard K&N filter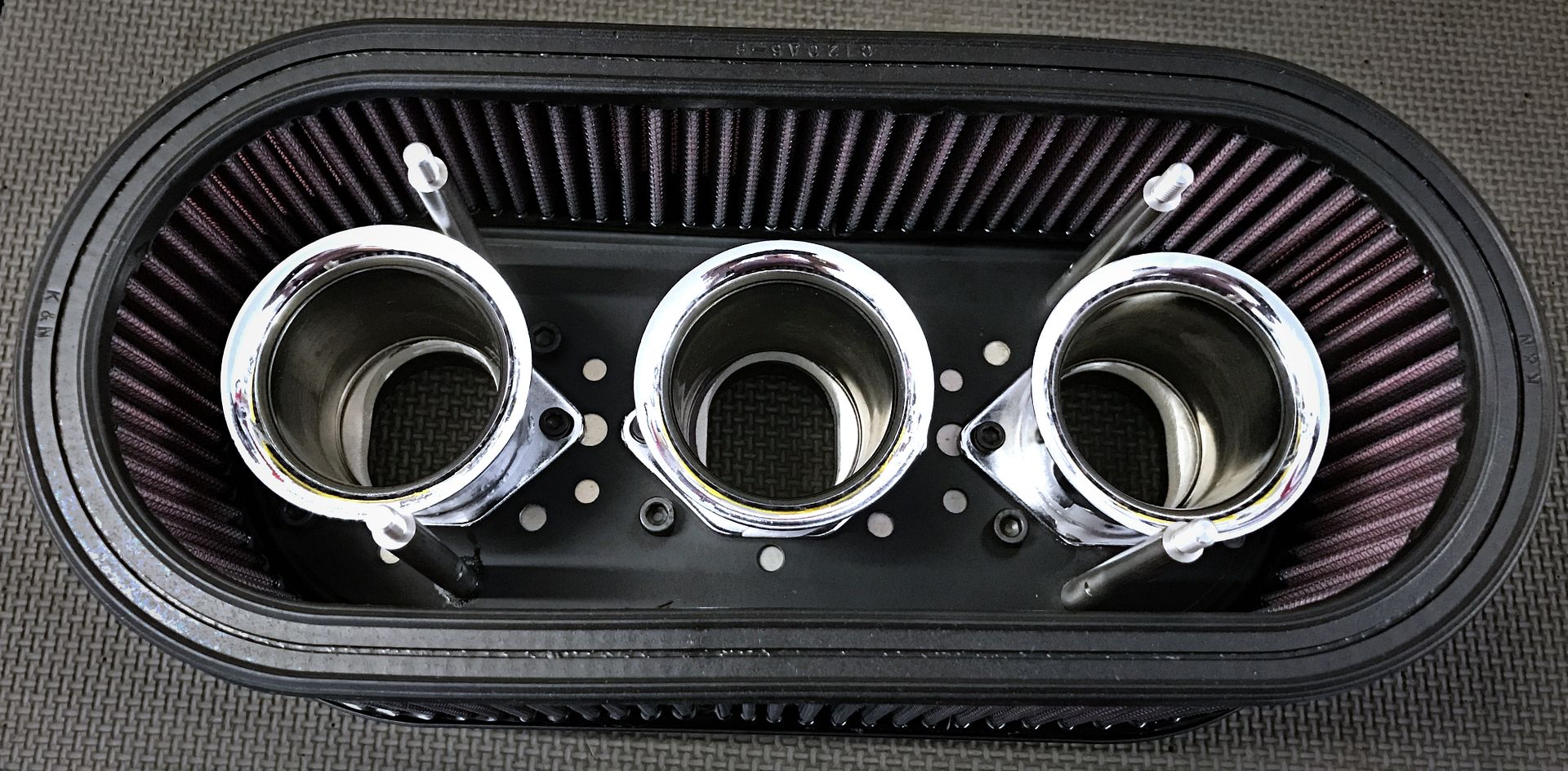 STEP 3: Installation:
When using Weber crossbar style linkage (available from x-faktory), the linkage needs to be adjusted to be below the adapter plate.
ITB linkage starting parallel to the throttle body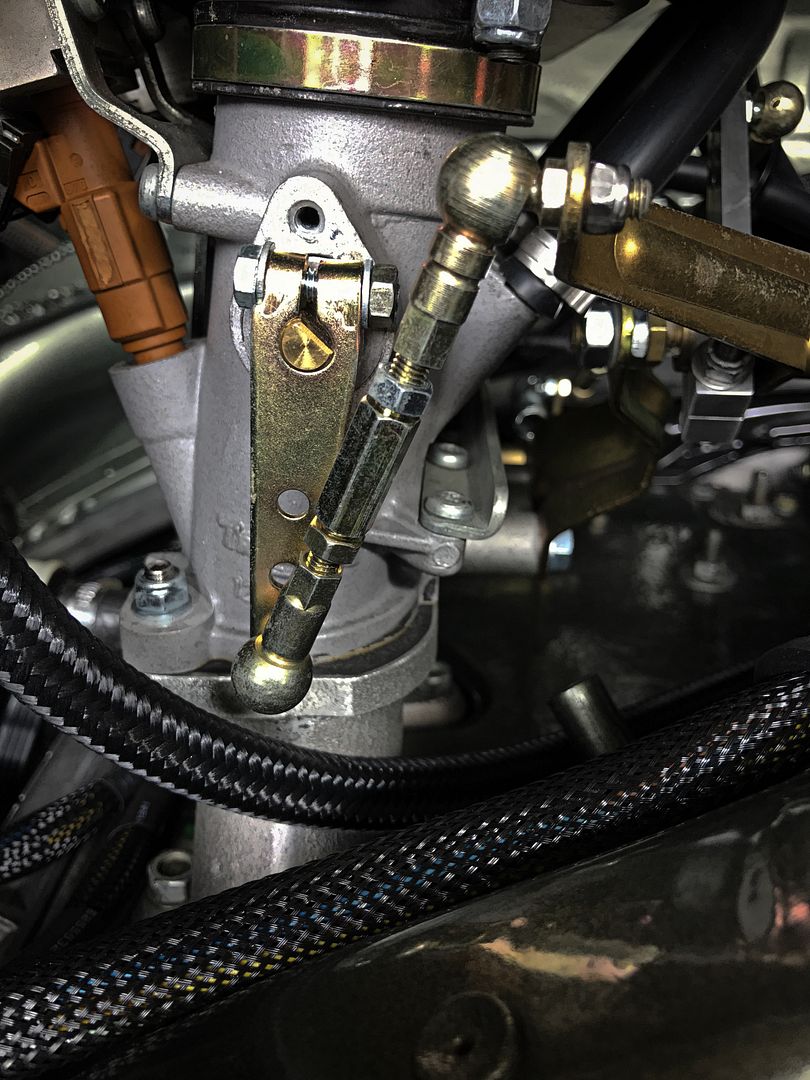 At WOT the linkage barely touches the filter setup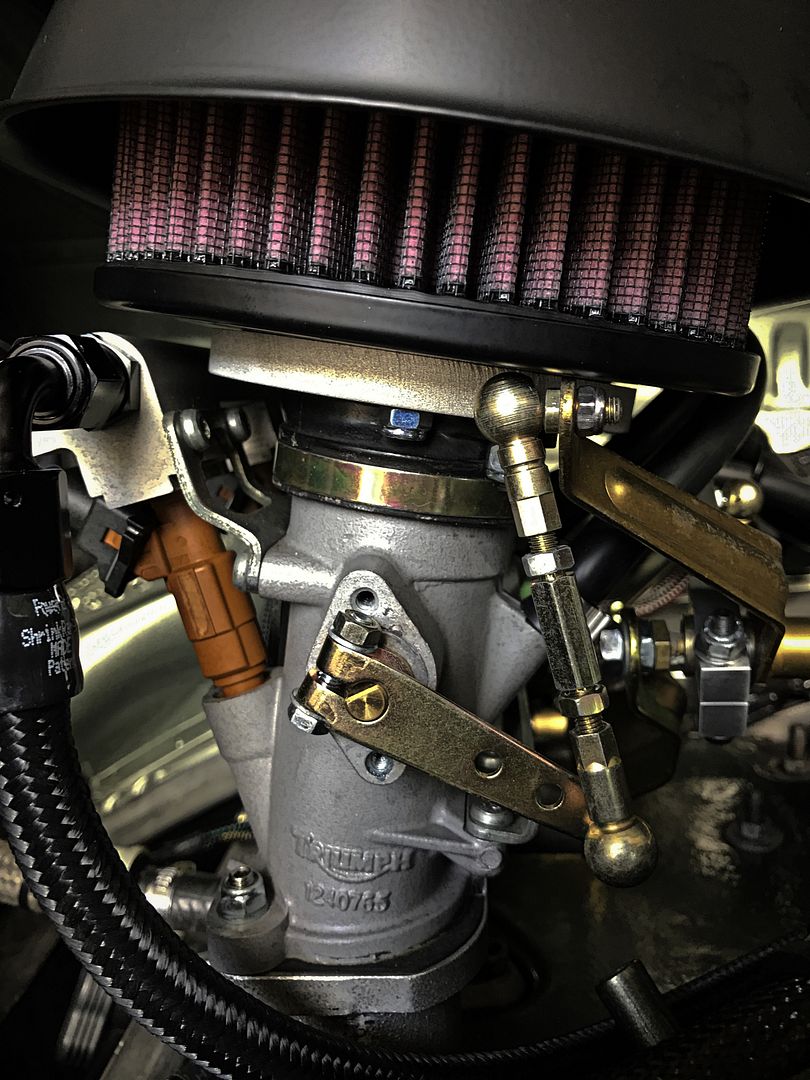 The assembly is connected to the ITBs with the allen hose clamps that come with the intake boots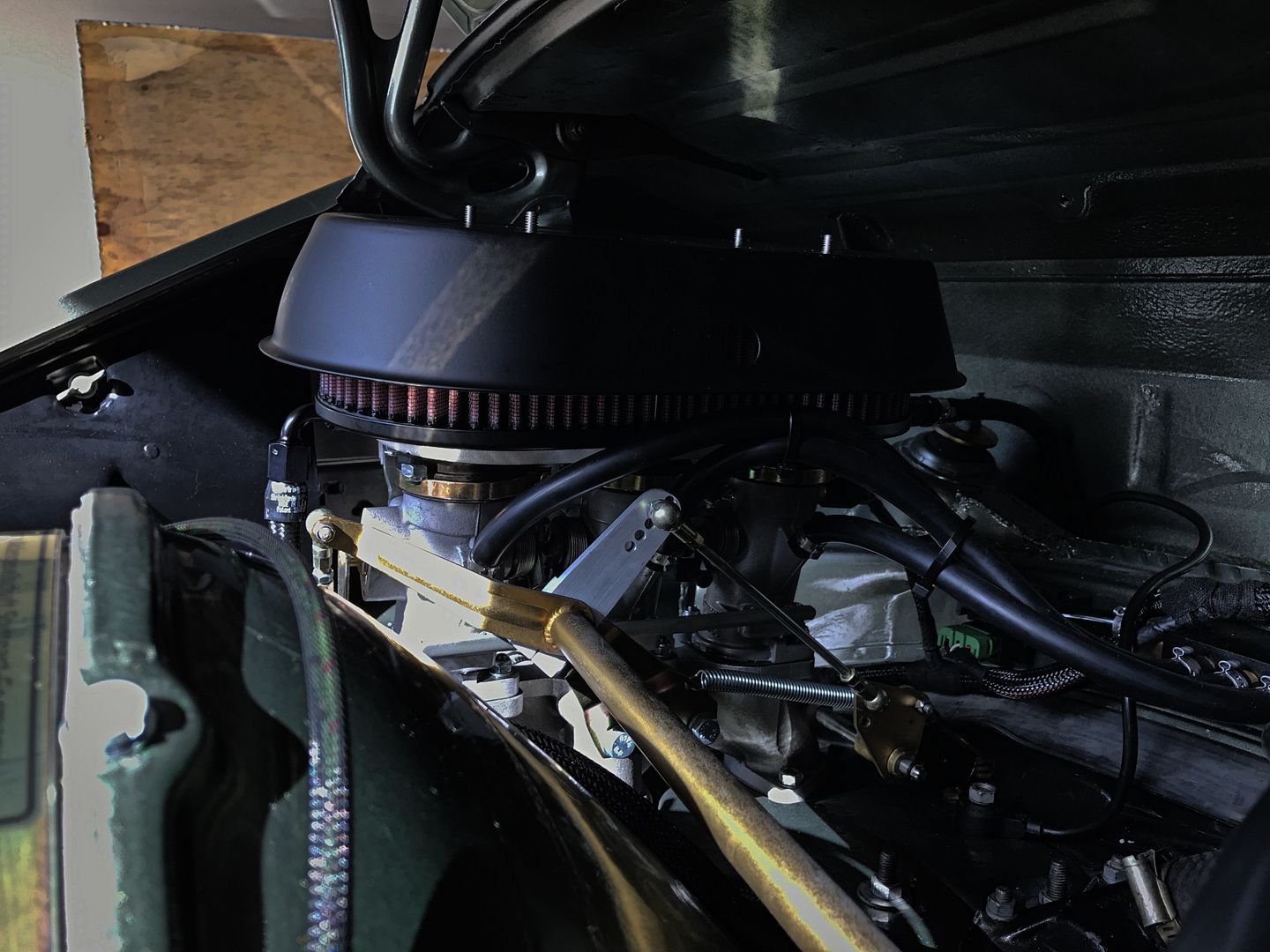 Rain hats installed